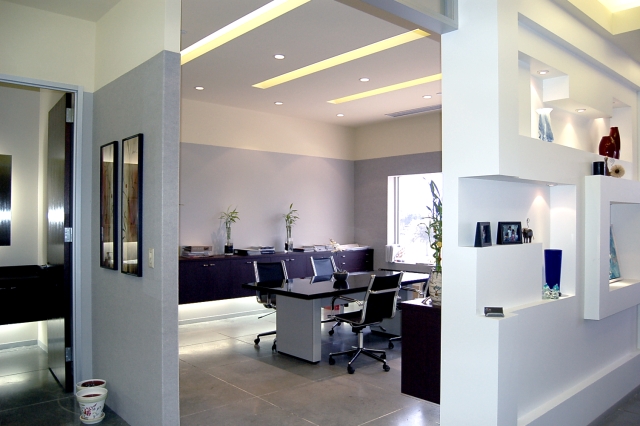 ---
How we started...
Our company was established in 1998 by Vu Dau, President and Owner of Dau Interiors, d/b/a Dau Builders, LLC. Vu started out in the construction business at the bottom of the ladder, building the walls with his own hands. Dau Interiors, LLC began as a drywall company which Vu managed to run out of his truck, striving to survive in the business by doing small jobs here and there. Gradually gaining experience in the field, he worked his way up that ladder to be where he is today as a general contractor.
Where we are today...
As a general contractor, we specialize in building medical and dental offices, but also have experience in a variety of other interior projects. We have also ventured into building ground-up projects. Most of our business is primarily based on referrals.
In an effort to expand our horizons and improve, we have developed a partnership with DP Design, an architectural design company. Learn more about our design-build concept.
Vu's work is inspired by creativity, which he strives to express in every project. Each project is treated individually with the potential for its own aesthetic originality, while maintaining efficient and functional design. Working with clients, Vu aims to construct his work to reflect the individuality and personality of each client. Our mission statement is to produce quality craftsmanship, delivered on time within a reasonable budget.